another painting? well, i guess i'll keep going past 2,000. i have to because awesome. i have to because i haven't painted everything for everyone yet. and i definitely have to because i promised 70 people that i would paint for them as perks from my recent
Indiegogo campaign
. so this next bunch are requests from people that supported my Freedom Victory Tour!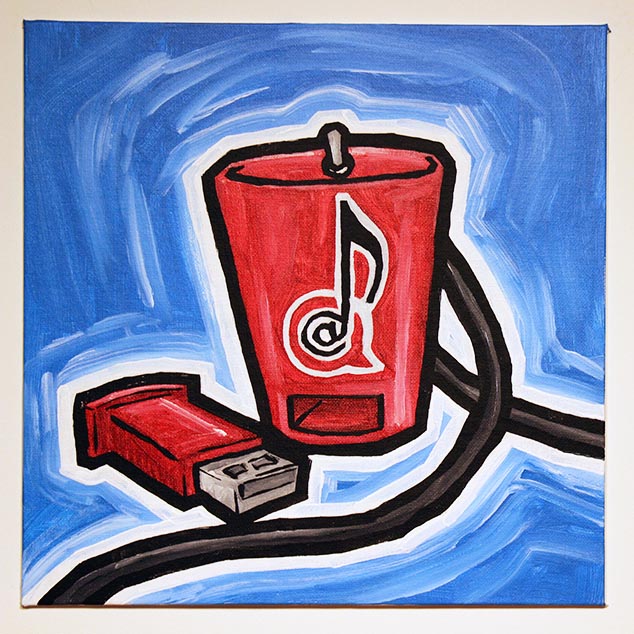 how cool! the first painting perk requested by a Power Hour tour supporter is my Power Hour Album! on a Shot Glass USB of course. if you don't know what that is, let me explain. it's
a thing that's awesome that you need to have
.