man, i'm getting good at remembering to post on weekends but now i'm forgetting weekdays! oh well. here are two.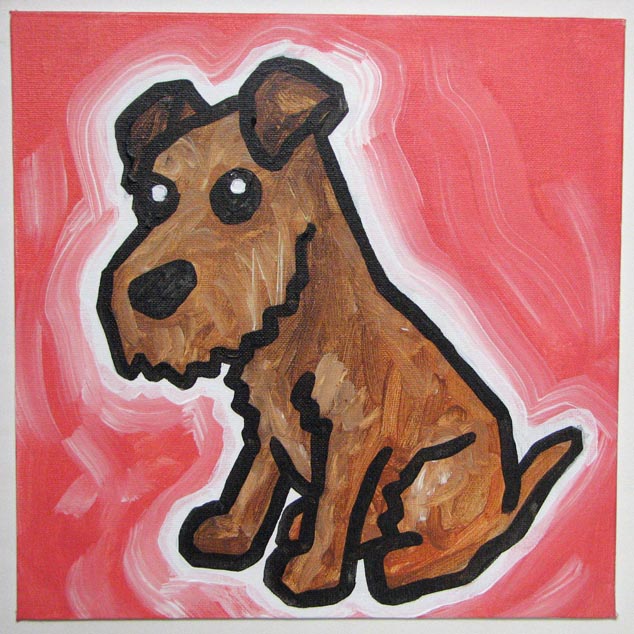 this one is for a woman who liked my first irish terrier painting and wanted one too. it's definitely different than the first (see below). i hope that's ok with her. it's more fun for me to change it up.
this one is also a second version of an animal. well it's more like the second and a half version i've done because my first koala painting had a baby with it.