this is my second post in a row that has to have two paintings. my excuse this time is that i was entirely too busy celebrating st. patrick's day. i'm a big fan of day drinking and it is completely sanctioned in pittsburgh for st. patty's day weekend. most excellent.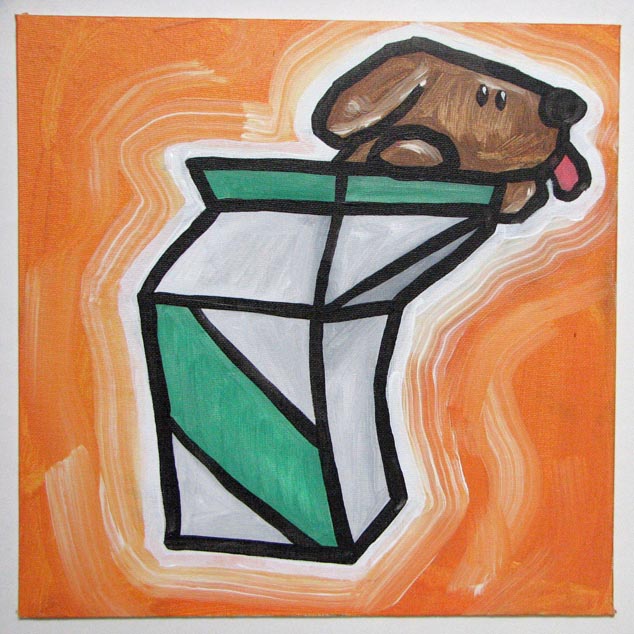 the request was "can you paint me a dog coming out of a milk carton?" and no other explanation. what the heck is that? why?? and is it a really tiny dog or a giant milk carton?? also, why?!?!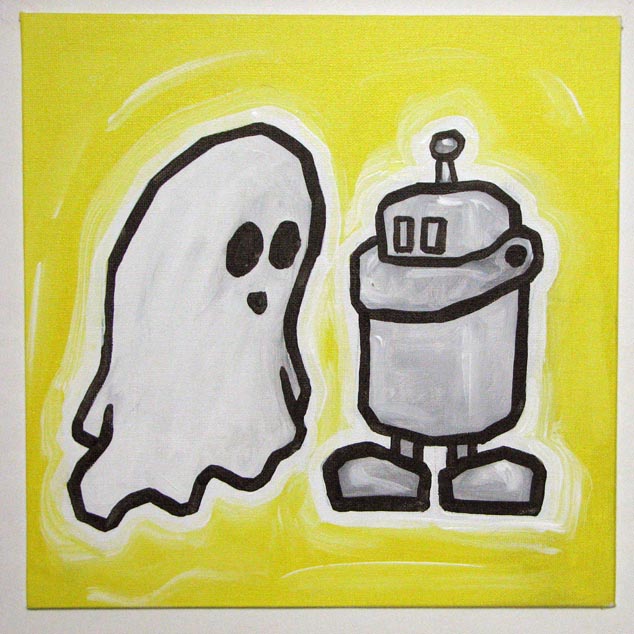 i'm guessing this is another relationship representation. i was asked to paint them either in love or looking like they're really great friends.