well, at least i remembered to post on sunday.
i like the green ball behind her in the photo.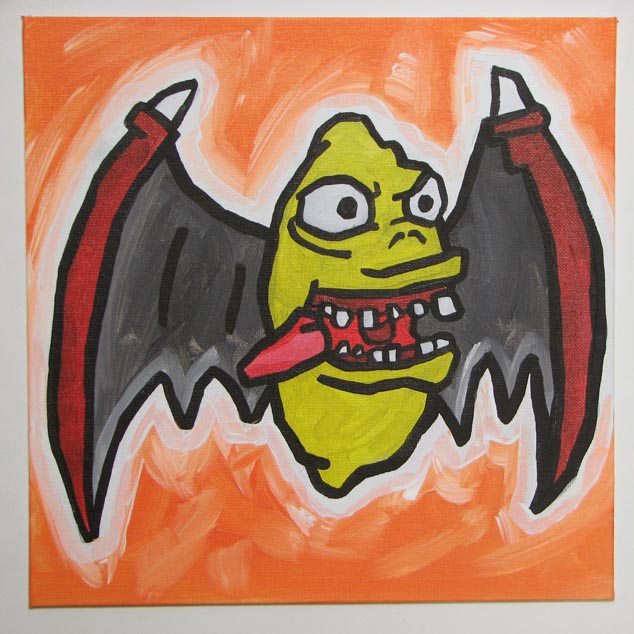 a guy that goes by the name "Demon Lemon" online made the graphic below and asked me to paint it. wait, or does he go by "Sir Pantalones"? or maybe Sir Pantalones made the image.