i have no excuses for missing posting this weekend. i was even at my computer. i need to get out of the habit of forgetting.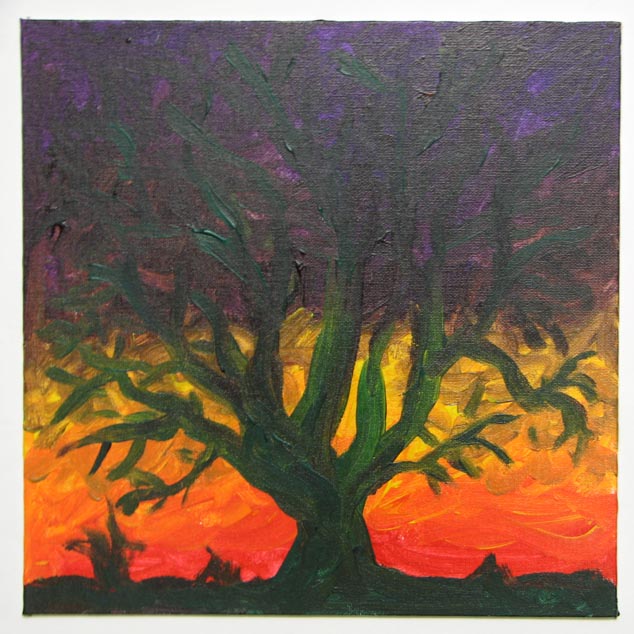 i was asked to make this one less cute and have a darker mood than my other paintings.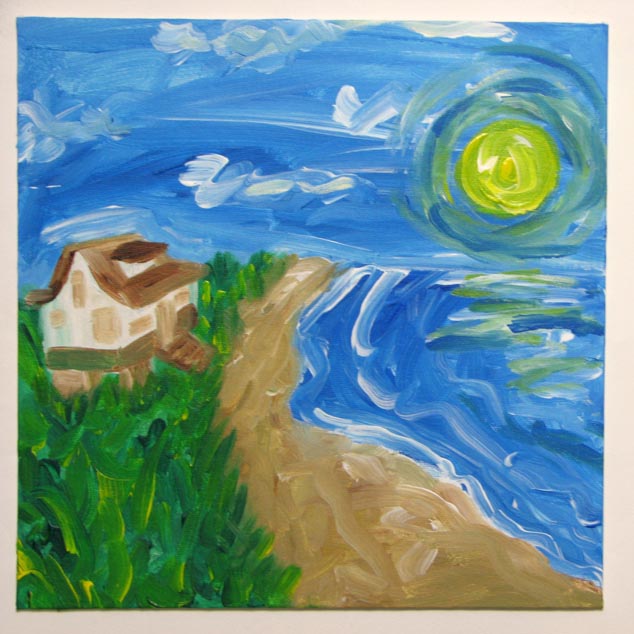 she asked for a peaceful beach with a house on the shores. any request that has a background usually makes me stray from my usual style
this request was from a cmu student that wanted either a scottie dog (cmu's mascot) or a robot (cmu's specialty). i gave her both.