once again i was busy dressing up this weekend and not posting my paintings. i went to a "clearance halloween" party where you were supposed to go shopping november 1st to get your costume on sale. quite a clever idea.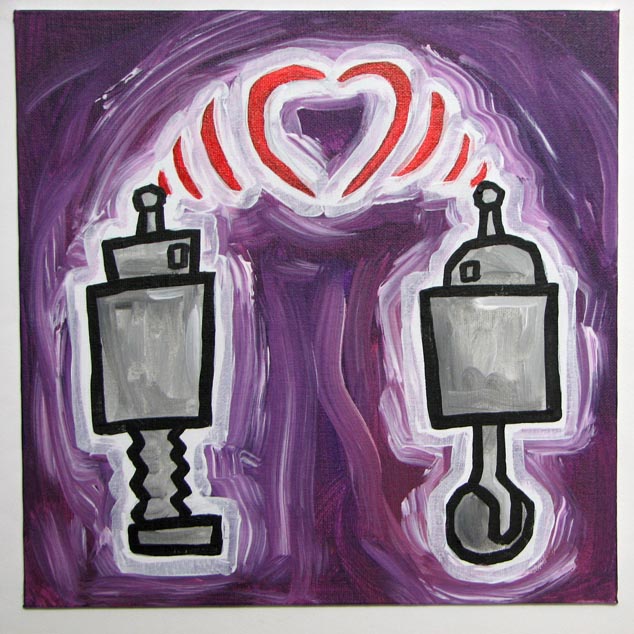 robots with emotion.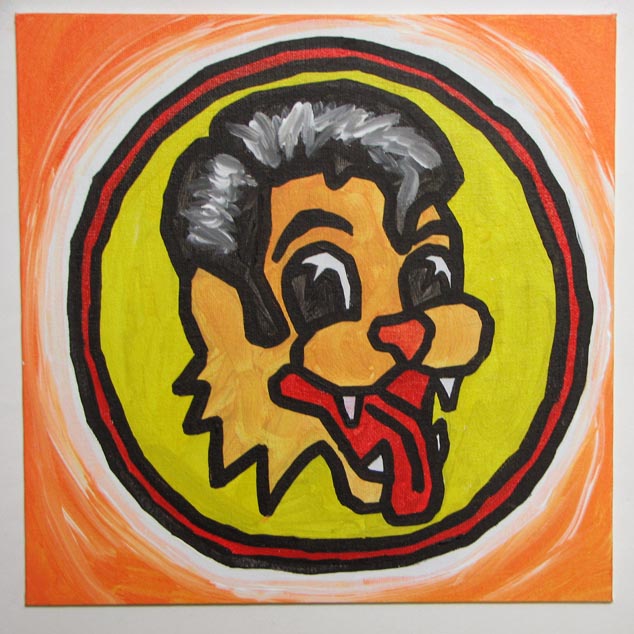 stray cats are a rockabilly band.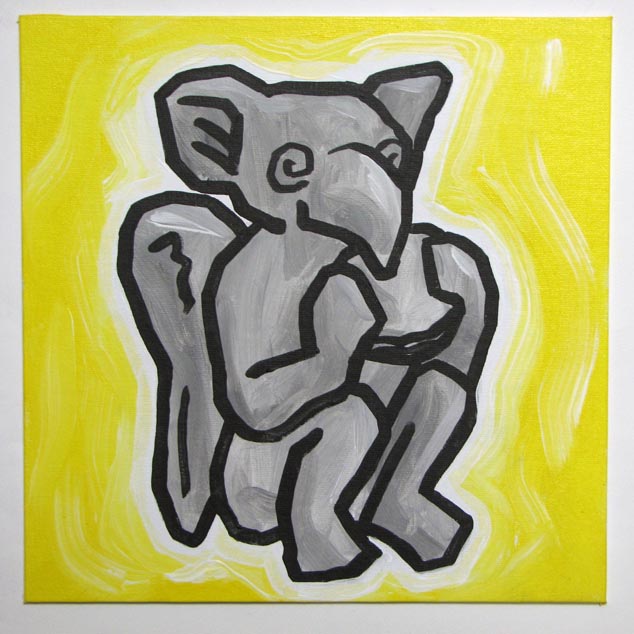 this requester wanted something "gargoylish" and his favorite is
this one eating a hamburger
.