i'm awful at remembering to post on the weekend. here are yesterday and today.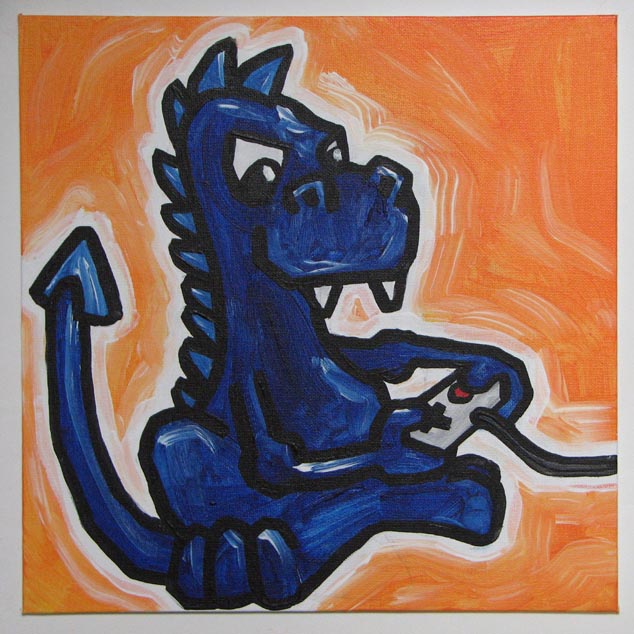 i would expect this request to come from a guy because it's clearly someone who wants to represent themselves as a dragon and loves video games. those two things seem like they're typically masculine. the request was actally from a girl which is quite cool. unless she had me paint it for her boyfriend. that would be dumb and ruin my excitement over this gender stereotype crushing art.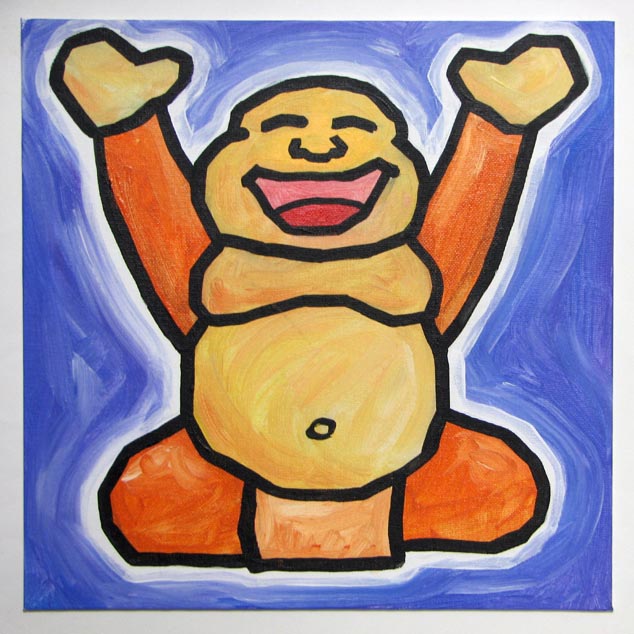 a guy emailed me asking if it was ok if he got a tattoo of the first painting i did of buddha. i told him it was quite acceptable and offered to paint him another. he asked that i put his arms in the air this time. i'll post pictures of the finished tattoo once he sends them to me.