being off for the holiday has messed up my schedule. that's why i missed posting! hah, just kidding i don't have a job.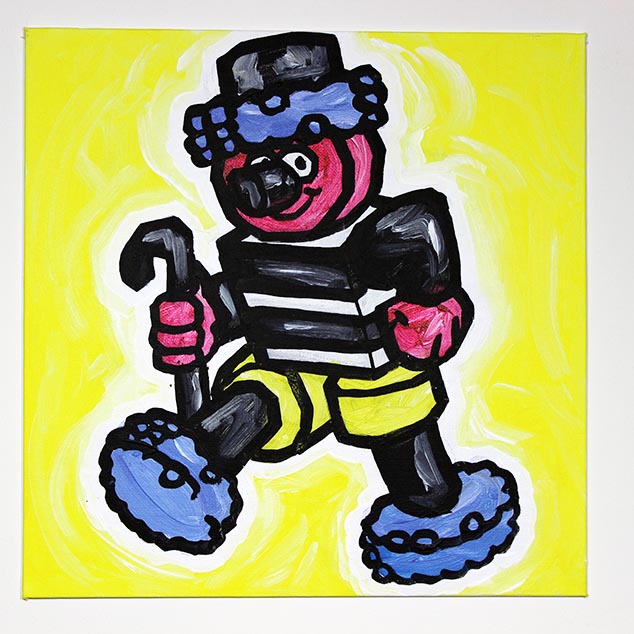 this is Bertie Bassett, the mascot for licorice allsorts. i guess candy needs spirit and encouragement. i wonder if he has cheers to get the candy excited to be eaten.
hah, the
last time i posted
i talked about how i had to explain my paintings online for them to make sense. looks like i just just write the explanation on the painting, too.