this is my last post for over a week! i'm going to LA to play a
show
and meetings and a podcast and maybe another podcast and Vidcon. come see me there if you're going!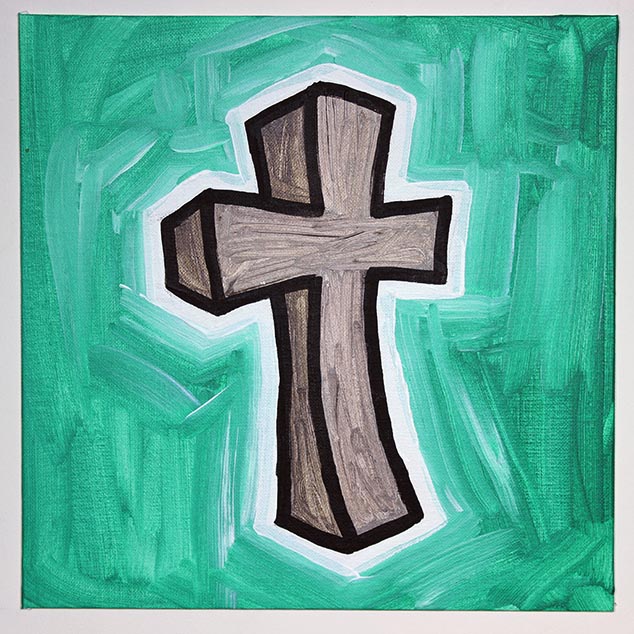 the guy that requested this didn't respond after i emailed him a picture to say it's finished and to get his address. now i have a painting of a cross with no one to take it. that's a tough one to pawn off on somebody, even when they ask for any subject i want to paint.
"here's this vague religious symbol! ok, i didn't really want to paint it. you're just getting someone's reject. or the result of a changed email address. or a message incorrectly marked as spam. really, any number of things could have gone wrong. so you get a cross."