gah. stupid sunday lacking in rituals. it makes me for get my internet posting habit.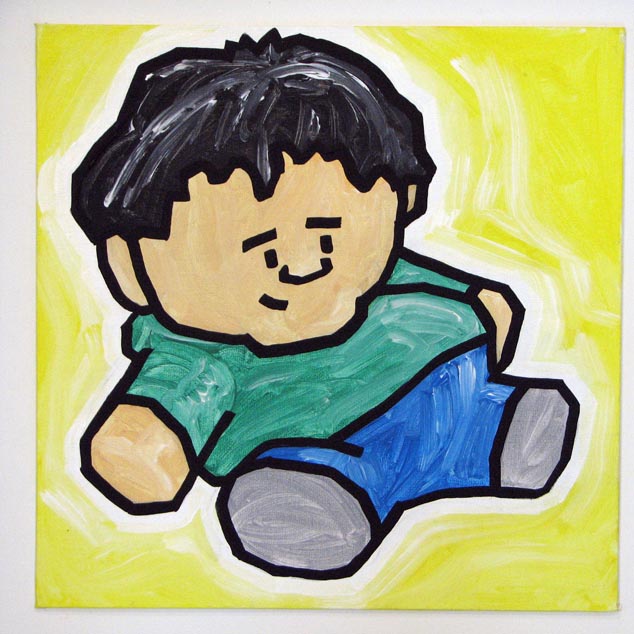 a buddy of mine has an 8-bit portrait of himself [seen below]. he wanted me to paint a stuffed animal version of this character. i think he should get someone to sew him a physical one.
my wait list is so long that when you request a painting, i won't get to it until the clothes on the subject are out of fashion and then back in fashion again.