i know i just got back from SXSW but. . . i'm kind of a big deal. hah. i'm flying to California tomorrow morning to play another show. i'm sorrryyyy! please don't be upset! i'll paint again on monday. i promise!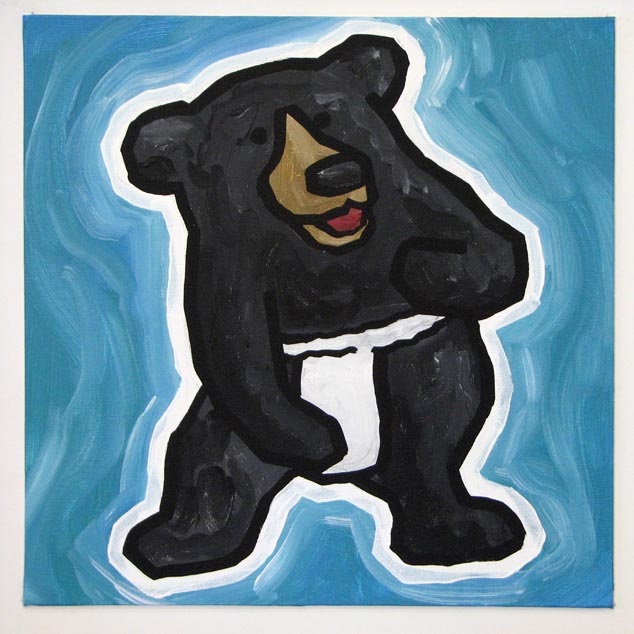 this is the masturbating bear from conan o'brien's show. great. i just typed the word "masturbating" (twice!) and now my site is going to get flagged as porn and no one on a work computer will be able to see my (mostly) harmless paintings. remember
yesterday
when i said my mom is 90 seconds less productive every day because she reads my blog? well that's all over now because she's going to get "SURF CONTROLLED!" over my naughty word.