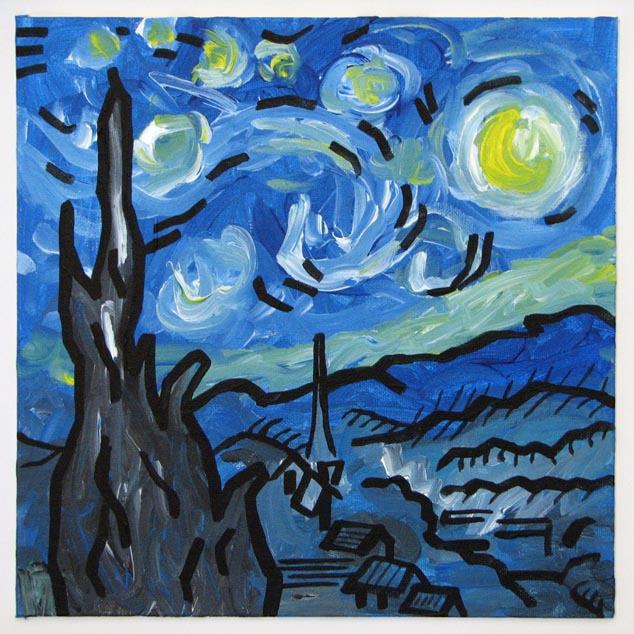 i usually have a bunch of paintings in progress at one time and so i was working on this one at the same time as
yesterday's
. check out how lovely they look together.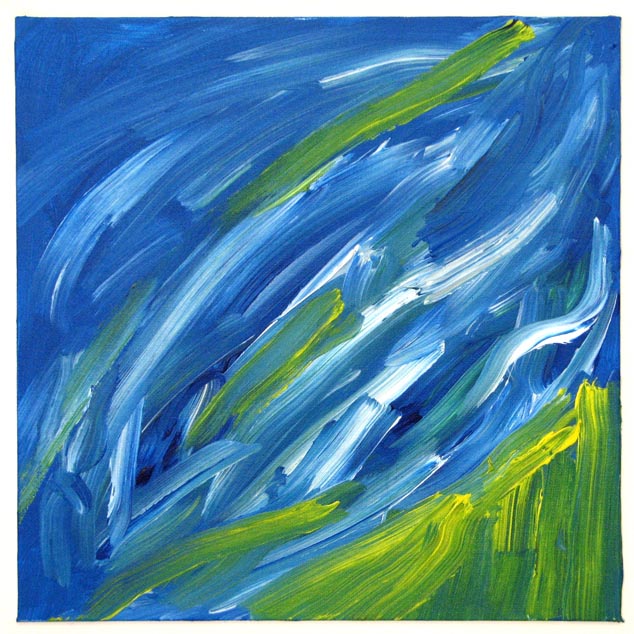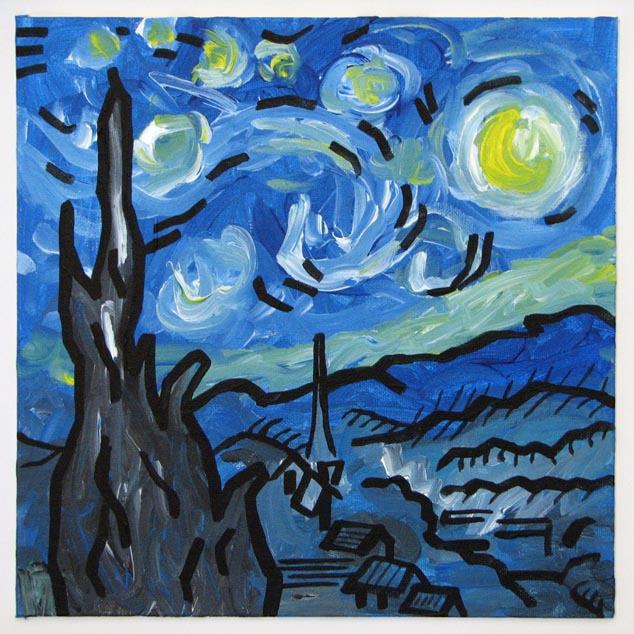 i see the first one as an extension of starry night that moves it into abstract.
though neither of their requesters responded when i told them their free paintings were done and emailed them a photo :( this has been happening a lot lately because my wait list is so long. it's now over a year before i get to a request. stop changing your email addresses, people! i think i'm going to have to start confirming that my requesters still exist, have the same email address and want the same painting before i create them.
anyway, anyone want two paintings that are loosely related and go well together?