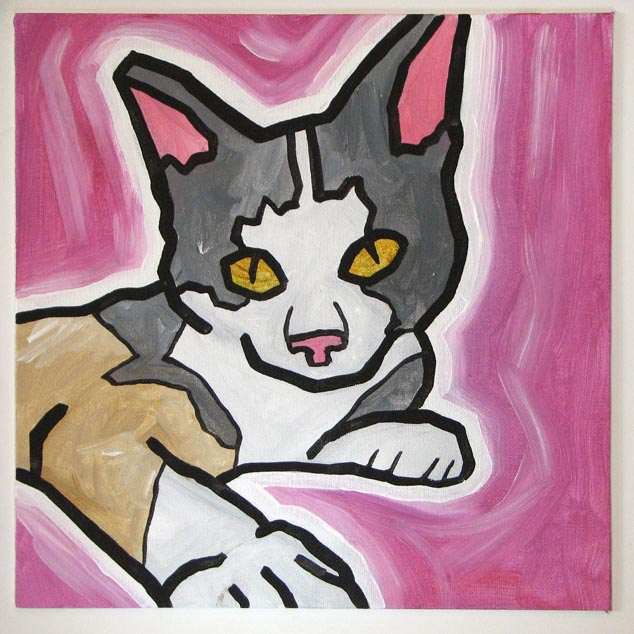 well this is a first. i painted a person's cat per his request. then i sent a photo of the painting to that person saying the painting was done and i would like to mail it to him for free. his response:
oh my!!
that's a surprise!!
i had forgotten about this
and i've since found a local artist who did Carrie's portrait.
so, i'll pass as i have only a little room to hang things...
thanks though!!
:)~

but 1400 requests???
good for you.
WOW!!
keep having fun!!
HUGZ_BRUNO

maybe i should start paying people to take my art.
also, i find it interesting that he gave each sentence it's own line break. actually, one of the sentences is even split up over two lines. it's like poetry for the new millennium.