so in an awesome coincidence, the two catch up paintings (
from my SAVE THE POWER HOUR derailment
) and today's painting together make one series! i got a commission for three robots on three scooters.
no the painting isn't tilted. he's taking that turn like a man...er...machine.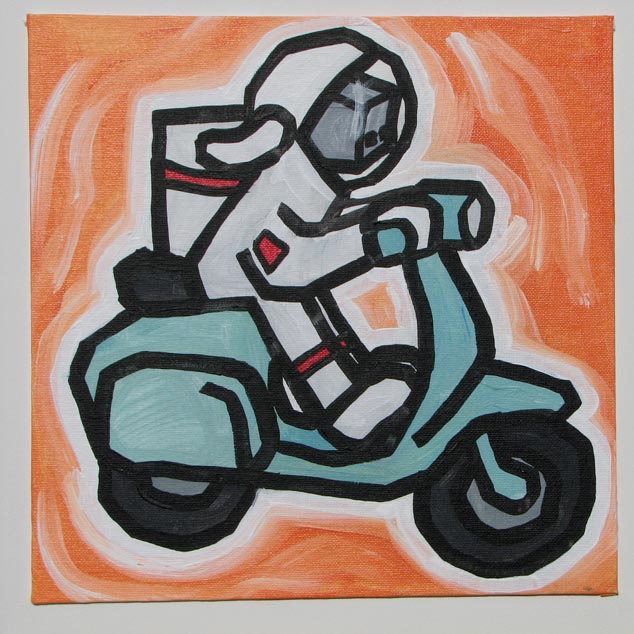 if a robot on a scooter isn't enough...here's one that's also wearing a space suit. though it doesn't really make sense because it's not like he needs that to breathe in a vacuum.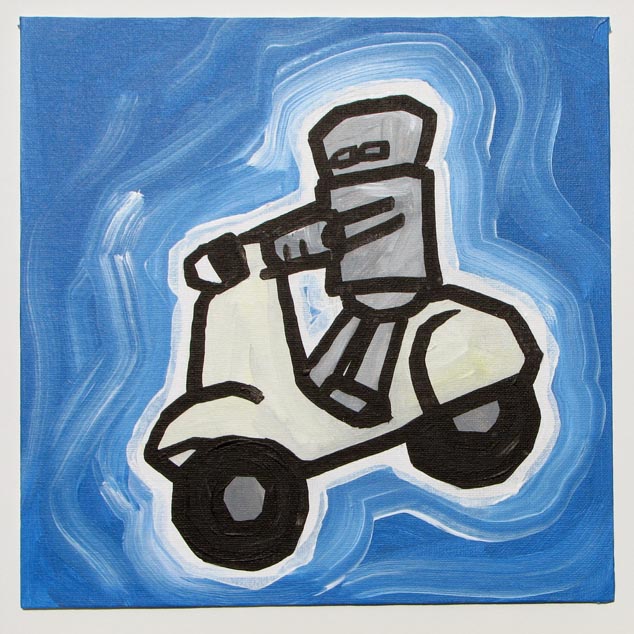 here's you're more traditional painting of a robot on a scooter. ya know, the kind you're used to seeing. like the standard way artists represent robots on scooters. heh.