happy new year! i forgot to post yesterday so the new year's eve and new year's day paintings get to hang out together. that is actually perfect because they were commissioned together! what i usually would have considered to be a mistake ended up being advantageous. i think that's a good sign for the new year.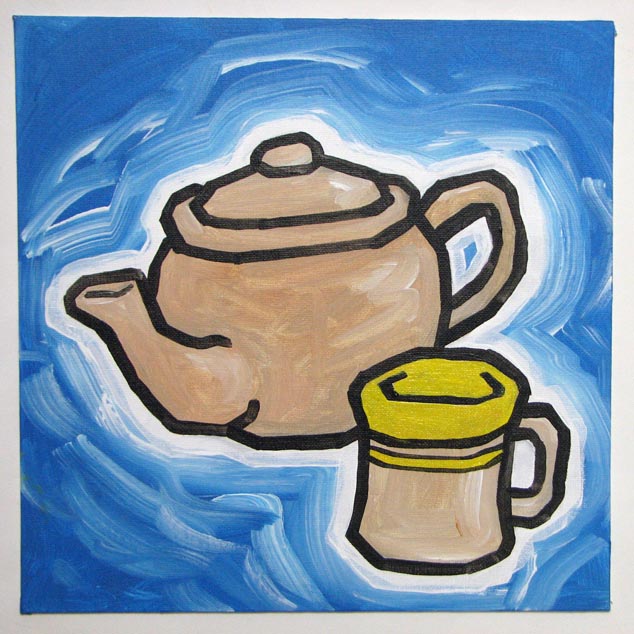 beverage. mostly blue with a touch of yellow.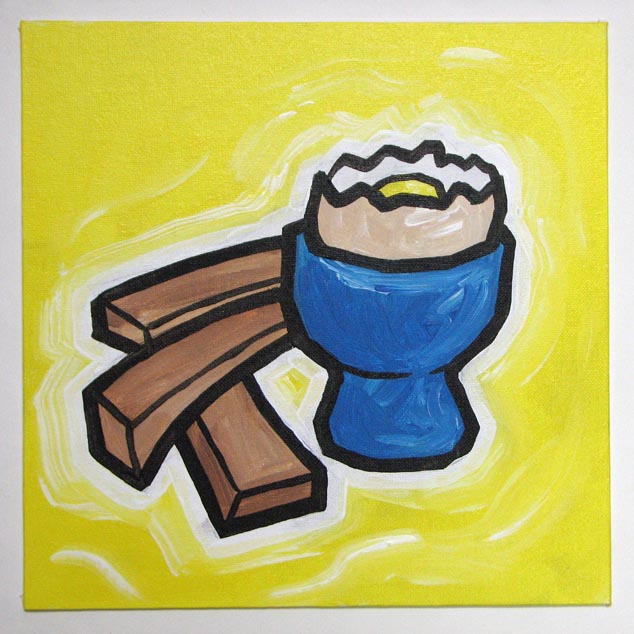 breakfast. mostly yellow with a touch of blue.