i've been quite busy at work lately. (work meaning my career) and it's meant a lot of late evenings at work. my company just went into open beta for our 3-D engine. check out our
new site
with my spiffy new web design.
i've still managed to keep up with my paintings though. we were given monday off because we worked so hard up until the release. so my interrupted schedule is my excuse for forgetting to post yesterday. and two posts today is my apology.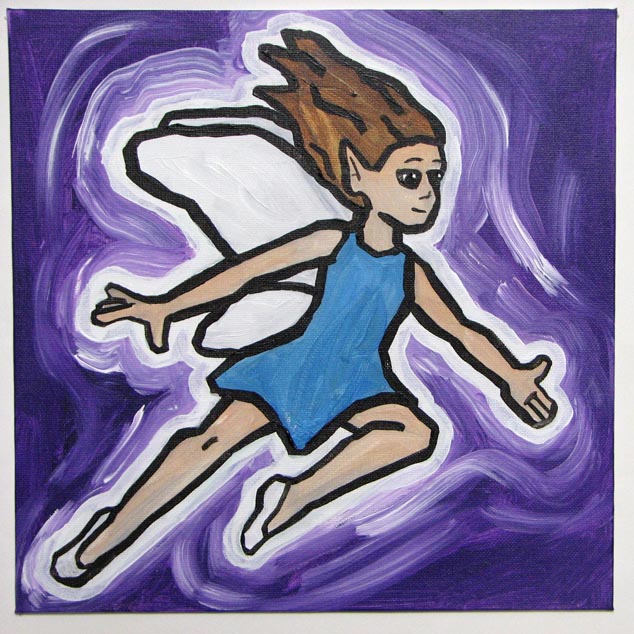 this is fairy 1 of 3 that i was commissioned to do as a gift for a little girl. 2-3 coming soon!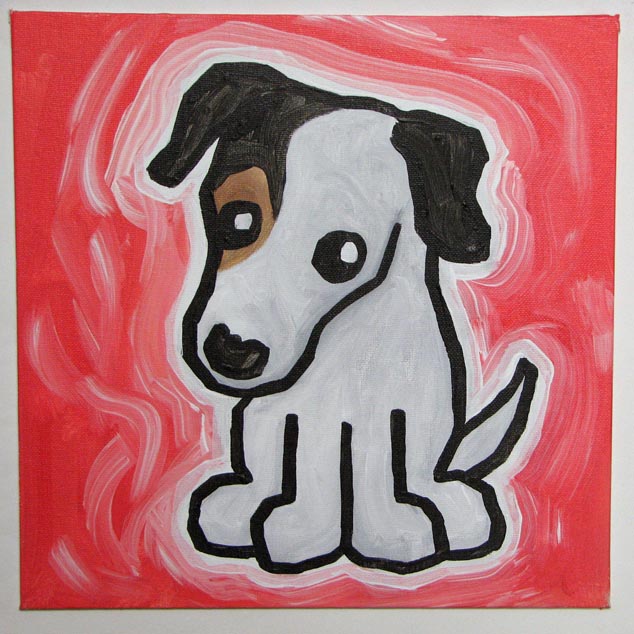 an exaggerated little caricature of a dog based on this photo