i blame the pittsburgh penguins for me not putting up yesterday's painting. i had my computer open intending to post and i got distracted by them schooling the flyers.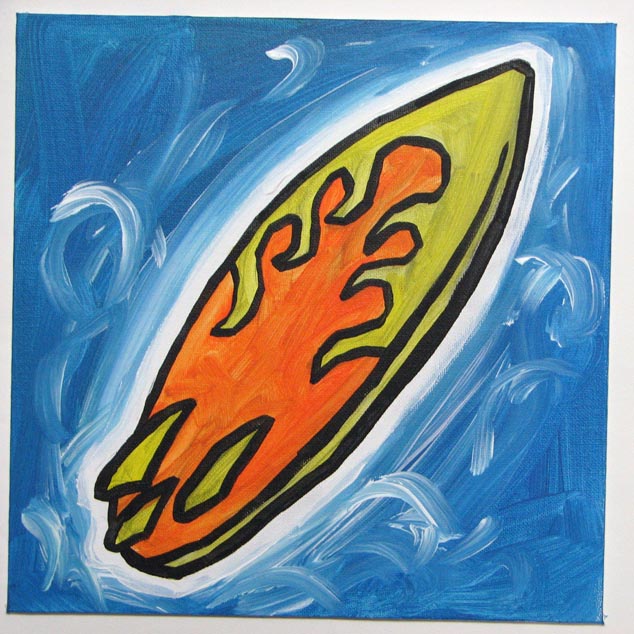 this is for someone that wanted a surf themed painting. i thought about painting him a shark but opening a 12"x12" piece of mail with a shark in it is enough to give any surfer a heart attack.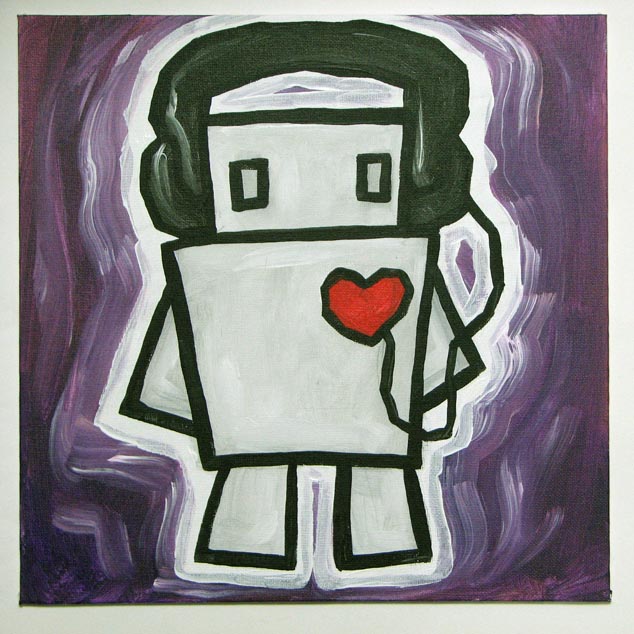 this painting is based on a picture of stuffed toy that a requester found online.
this kind of crazy to me because its a mixture of my fuzzbots
and my jambot t shirt.
so someone out there thinks a lot like me. i'm not sure who the original creator is because there's a few different versions being sold on etsy. i'm always kind of bummed when i see people that had the same idea as me. especially if they're making money on it. but its not like i have the time to sew more fuzzbots to sell online. and it probably would not be that lucrative. but anyway it makes a good free painting.