oops. sometimes the weekend makes me forget to post.
a trojan for a usc graduate. note: this is my 400th free painting!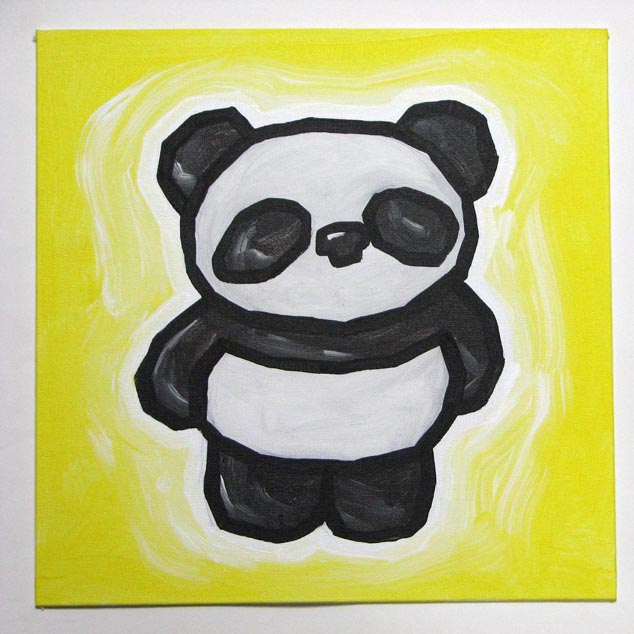 my second panda painting. the first one was on all fours and more animal-like. this guy's more cartoon-y. and it looks like he's eaten a bit more bamboo.