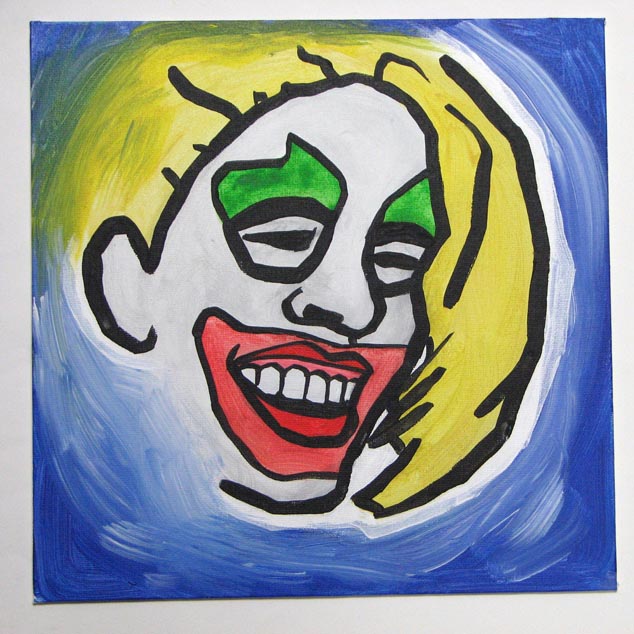 i got a request for anna nicole smith in clown makeup. i'm guessing because of this video:
Anna Nicole Wacked Out Of Her Mind In Clown Makeup!
. when the request was sent, anna nicole was still alive but by the time i got to the email, she was not. i wrote back to make sure the requester still thought the painting was a good idea. the response was, "i think anna nicole would appreciate it." actually, i wouldnt be comfortable with it even if she was still alive. all this press about britney spears and amy weinhouse etc. makes me really uncomfortable too.