forgot to post yesterday! i was distracted because two of my friends had birthdays yesterday so i was forced to have fun at two different events. here's today's along with the one i should have shown you while i was busy celebrating.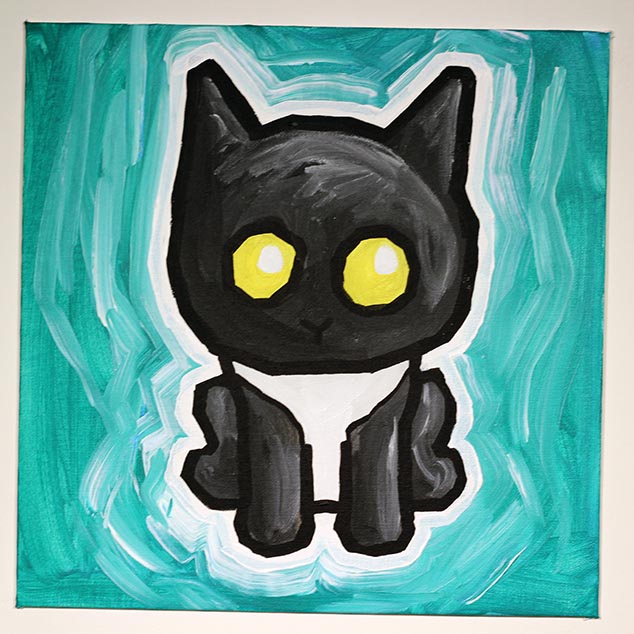 this cat is pretty pittsburgh.
this is my rendition of New Order's album cover for their album, "Technique". i didn't listen to the music before painting this. that's kind of crappy but not as crappy as if i was the original designer. i guess if i ever illustrate a book or whatever, i'll make sure i read it first.