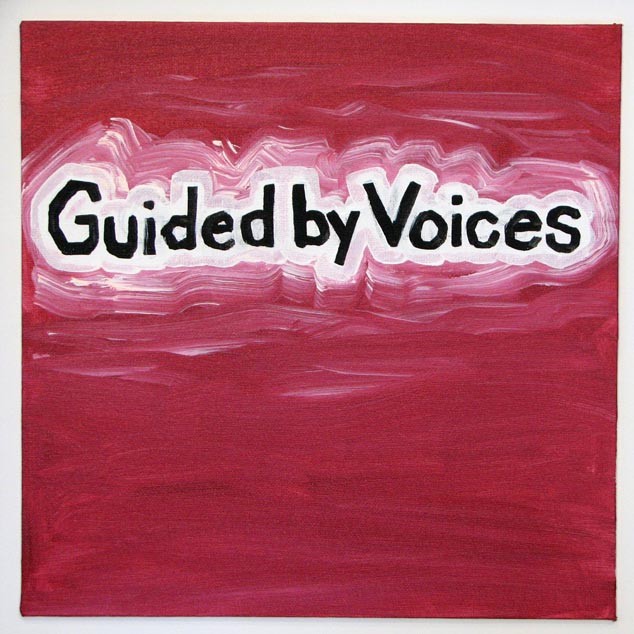 the person that requested this painting said, "If you have one that says 'Guided by Voices' I would love to have it." really? how passive. asking that way possibly make sense if the request wasn't so specific and uncommon. well, i didn't just have this laying around. i guess i could have replied:
Hey internet stranger!

I looked through all my paintings and none of them had the phase you wanted. Oh well.

Have a day!
Ali
but i did not. i created a new one for him even though he didn't ask for that.