sorry i forgot to post yesterday. my excuse is that this guitar looks kind of patriotic so it should go with george washington, the first president of the USA. man, now i want to see george washington wailing on an electric guitar.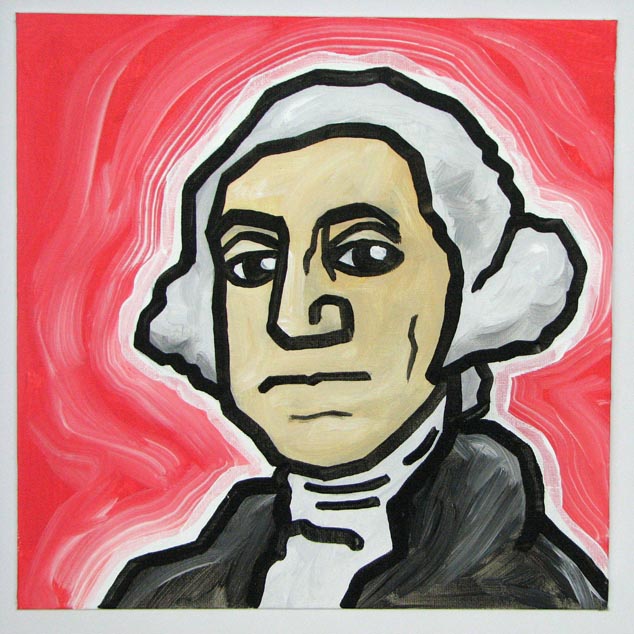 i was going to put him on green at first but i figured pictures of george washington are sick of being on green. i'm guessing the actual man wouldn't care so much but the representations of the man are really getting fed up with being on green all the time.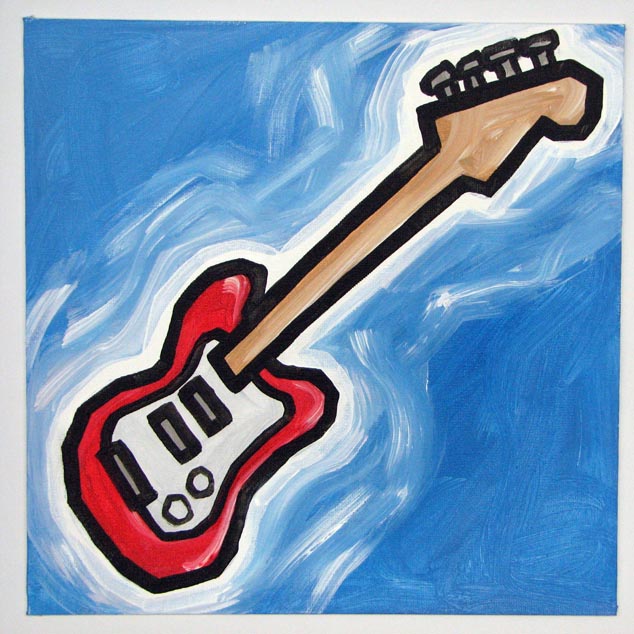 this is for someone who wanted a copy of
guitar number three
. maybe i'm red/blue colorblind....even though that's not actually a variant.