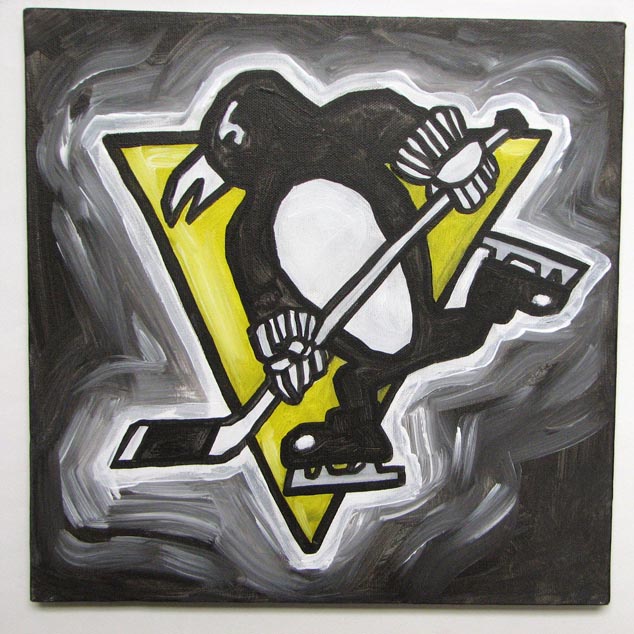 i just watched the final game at mellon arena this season. it was a darn good game. thats all i can say. DARN good.
i painted this because i wanted to talk about the penguins not because it was a request. then next 30 or so paintings will be ones where i decide the subject matter because they're not getting mailed to requesters. the Citywide Salon into which i was accepted (mentioned in a
previous post
) also includes a show in july. i'm supposed to display the work that was printed on the billboard at the gallery. too bad i gave all 432 of them away. so now i'm painting a series of new ones to display and give away at the show. i'm excited to paint what i decide instead of requests for a little bit. these first few are pittsburgh themed because the Citywide Salon is a very pittsburgh event and i thought it would be appropriate.