i'm going away again. i have a flight to san francisco today for a job interview. wish me luck! i'll be back next week. daily paintings will resume then. that being said, here's today's painting: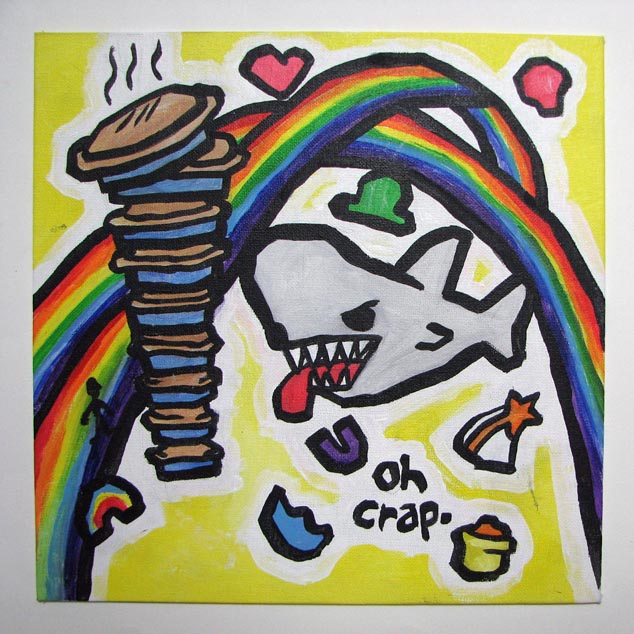 um....well i'm just going to post the request email:
I would like a painting of teetering stack of pies with a shark looking at them with a hungry and mischevious look on his face with maybe some rainbows in the background. And the lucky charms cereal marshmallow shapes floating i nthe sky. That would be pretty rad. Oh and if you can maybe Christopher Walken on the other side of the pies also looking hungry. And somewhere on the paintign it should say "Oh crap."
yep. that was what i was asked. for the record, that tiny dark figure silhouette on the left side is christopher walken. and this guy hasn't emailed me back since i sent him a picture of his painting and told him it was done. maybe he doesn't want it anymore. its not like i can give it to anyone else.